Adoption Of Formalized Mentoring Among Academic Staff in Selected Nigerian Universities
Keywords:
academic staff, adoption, mentor, mentoring, protege, university
Abstract
The study investigated how mentoring is being adopted and practiced among academics in three universities in Edo State, Nigeria. A survey research design was used. A structured questionnaire was administered to 459 academic staff across the three universities in Edo State. The data collected were analysed using descriptive statistics and the Binomial test. The study finds that mentoring though not formalized was widely practiced in universities in Edo State. Both senior and junior lecturers agreed that mentoring was very important in teaching the younger colleagues how to better perform their jobs. Given the above findings, the study recommends that universities in Edo State should as a matter of necessity formalize the adoption of mentoring among academic staff thus giving it institutional support to make it more effective with measurable outcomes. Also, a mentoring programme of universities should be structured in a way that would incorporate the uniqueness of the different areas of specialization in advancing mentees' career development.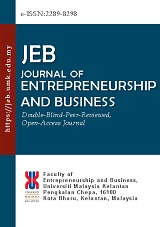 Downloads
Published
2022-06-30 — Updated on 2022-06-30
How to Cite
Idubor , E. E. ., & Adekunle , S. A. (2022). Adoption Of Formalized Mentoring Among Academic Staff in Selected Nigerian Universities. Journal of Entrepreneurship and Business, 10(1), 72–88. https://doi.org/10.17687/jeb.v10i1.871