PEMBANGUNAN INDEKS HARGA HARTA TANAH WARISAN: KEDAI PRAPERANG (PW-SPI) PULAU PINANG, MALAYSIA
Keywords:
Elemen Warisan, Indeks, Kedai Pra-perang, Model Hedonik Laspeyres, Pulau Pinang, Heritage Element, Index, Laspeyres Hedonic Model, Penang, Pre-war Shop
Abstract
Abstrak
Pengiktirafan Bandar George Town sebagai Tapak Warisan Dunia (TWD) UNESCO telah membawa kepada usaha pemuliharaan harta-harta warisan seperti pelaksanaan Pelan Pengurusan Warisan dan pewartaan Akta Warisan Kebangsaan 2005. Antara elemen warisan yang perlu dipelihara berkaitan harta tanah ialah kedai pra-perang. Kedai pra-perang merupakan kedai yang telah dibina dan dibangunkan sebelum perang dunia pertama pada tahun 1914. Ciri-ciri warisan yang ada pada kedai pra-perang perlu dipelihara dari segi ciri fizikalnya. Walau bagaimanapun, dengan arus pembangunan yang semakin pesat, semua usaha ini perlu penglibatan para pelabur dalam sektor harta tanah. Justeru, objektif kajian ini adalah untuk membangunkan Indeks Harga Kedai Praperang Pulau Pinang (PW-SPI) bagi mewujudkan indikator yang dapat membantu para pelabur dalam membuat keputusan pelaburan dalam pasaran harta tanah praperang. Kajian ini melibatkan pembangunan PW-SPI menggunakan Model Hedonik Laspeyres. PW-SPI yang dibangunkan membolehkan perbandingan secara grafik dibuat ke atas pergerakan harga harta tanah warisan di Pulau Penang. Ia menunjukkan bahawa bagi tempoh 2008-2014, harta tanah kedai praperang di Pulau Pinang mempunyai pertumbuhan harga yang lebih baik berbanding kedai bukan praperang. Kajian pertama di Malaysia berkaitan indeks harga harta tanah warisan ini boleh diulang dengan melibatkan kawasan geografi yang lebih luas. Ini kerana ia terbukti dapat membantu para pelabur dalam membuat keputusan pelaburan berkaitan harta tanah kedai praperang melalui perbandingan.
Abstract
The recognition of George Town City as a World Heritage Site (TWD) UNESCO has led to the conservation efforts such as the implementation of the Heritage Management Plan and the publication of the National Heritage Act 2005. Among the elements of heritage that need to be preserved in relation to property are pre-war shops. Pre-war shops are shops that were built and developed before the first world war in 1914. The pre-war shops need to be preserved in terms of its physical features. However, with the rapid development trend, implementing this goal needs the involvement of investors in the real estate sector. Thus, the objective of this study is to develop the Penang Pre-war Shop Price Index (PW-SPI) in order to create an indicator that can help potential investors in making investment decisions related to the pre-war property market. PW-SPI was developed using the Laspeyres Hedonic Model. The developed PW-SPI has enabled a graphical comparison be made about heritage property price movement in Penang. It indicates that for the period 2008-2014 the pre-war shops in Penang had better price growth than the non pre-war shops. This earliest study of heritage property price index in Malaysia could be replicated to include data of other geographical areas. It is shown that it can help potential investors in making investment decision related to heritage property of shophouse through graphical comparison.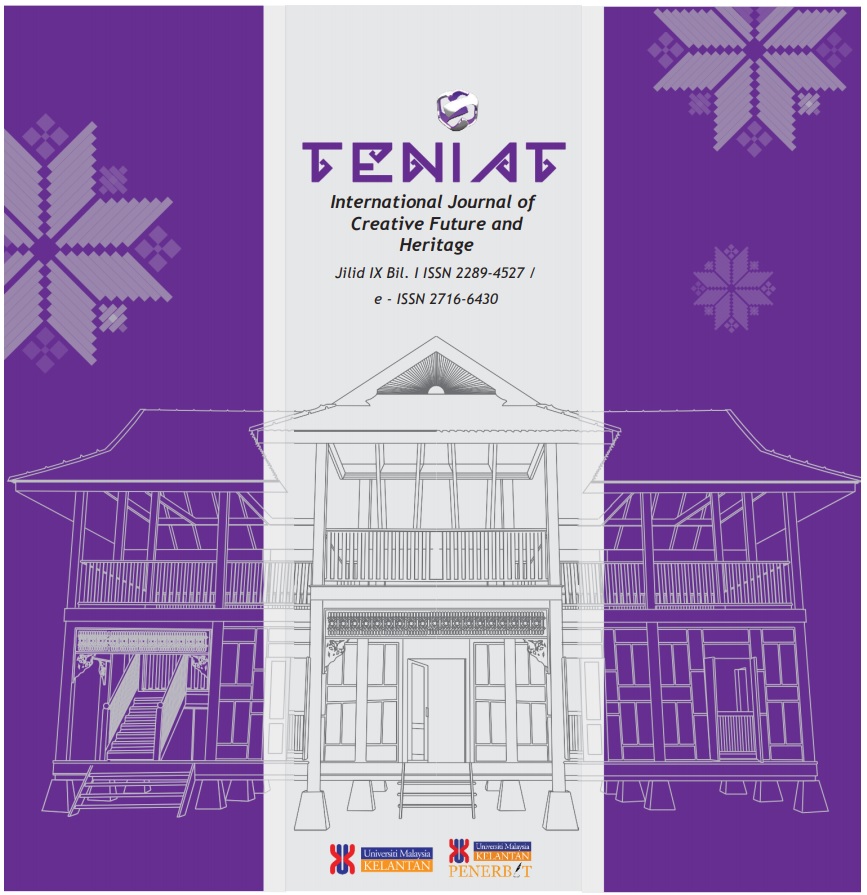 Downloads
How to Cite
JAMALUDIN, M. H. ., ISMAIL, S. ., & AHMAD, A. E. . (2021). PEMBANGUNAN INDEKS HARGA HARTA TANAH WARISAN: KEDAI PRAPERANG (PW-SPI) PULAU PINANG, MALAYSIA. International Journal of Creative Future and Heritage (TENIAT), 9(1), 69 - 93. https://doi.org/10.47252/teniat.v9i1.399
License
Copyright (c) 2021 Universiti Malaysia Kelantan
This work is licensed under a Creative Commons Attribution-NonCommercial 4.0 International License.